RVP-Paper Sizing Starch is a specially modified starch created by oxygenating high-quality native starch.
It has a shorter chain than regular native starches. This paper-sizing starch produces soft-bodied gels with high clarity for sizing. It is customized for the individual requirements of paper manufacturers.
✔ Paper Sizing industries (Applicable for both white & brown paper)
✔ It acts as a smooth surface sizing agent.
✔ Low viscosity with high thermal stability.
✔ Excellent binding with film-forming properties.
✔ Uniform coating Adhesive character.
✔ Better filling of voids in paper resulting, Print-ability and better ink holding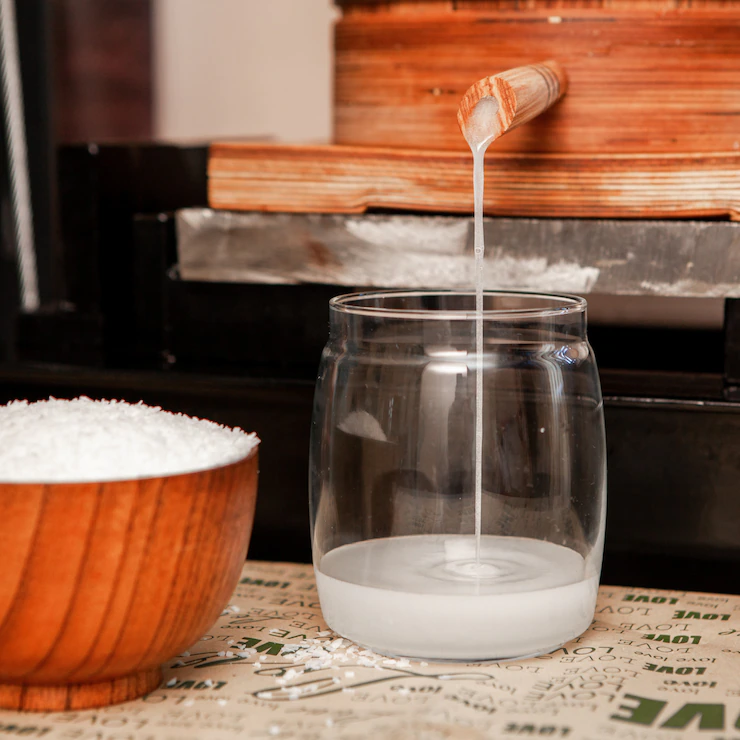 ✔ 18 Months from the date of manufacturing
✔ As a standard, it is available in 50 kg HDPE bags with an inner liner.
✔ However, special packing like jumbo bags (25 kg) can be arranged as required.
SL. NO

PARAMETER

SPECFICATION

1

Nature

Free flowing 

2

Color

White powder

3

PH ( 10% Slurry )

5.0 – 7.5

4

Moisture

Max 13%

5

Ash content

1% Max

6

Binding Nature

Excellent

7

Brightness ( As against MgNo3 )

Min 90 %

8

Viscosity

Max 150 CPS

20% Solution RVDV Viscometer model checking

Temp 50 C, (Spindle no 2,RPM – 100)

 
We are one of the top manufacturers of industrial starches in India. For superior Starch products, get in touch with us.